Bethany Pitts
Chief Finance Officer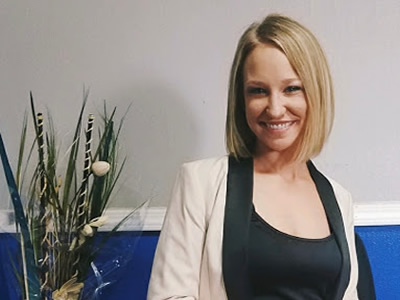 Business Managment 

Bond Agent
AS Degree  in General Education
My name is Bethany Pitts. I am the Manager for Kompound Bail Bonding, LLC. I have had the privilege of being one of its ORIGINAL AGENTS/MEMBERS, with over 8 years of professional and sound, bail bonding experience. In my role as Manager, I coordinate the day-to-day activities for our team of bondsmen throughout the day and serve as a liaison between the Judges of Madison County, the Court Clerk, and their staff, on behalf of Kompound Bail Bonding, LLC. I provide resolution to customer service matters for defendants and their family, whether on bond or not; negotiate terms and pricing for bonds we process. Over the past 8 years, I have established a solid professional reputation as a bondsman with the Madison County Courts and the community at large.

Education:
I graduated in 2015, with honors, with an Associates of Science in General Education.
Areas of Interest:
I am a faithful member of 10 years at the Briar Fork CP Church and the proud mother of 1.
I am a lover of people from all walks of life. I am an independent thinker, that possess strong critical thinking and interpersonal skills; am prompt, professional and non-judgmental in my approach to people and the various situations they may face with the legal system. My greatest desire is to serve others. My greatest passion and fulfillment as a Manager and Bondsman, is to assist all of my clients and their family members to handle and resolve the challenge(s) they face quickly and without difficulty. I absolutely love what I do each day!
"More than a bonding company"
I am a native of Alabama.
contact details
1100 Jordan Lane NW
Huntsville, Alabama, 35816